July 23 2023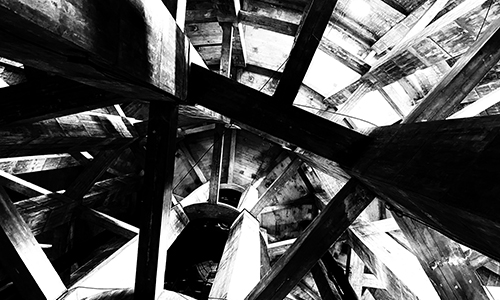 NEXT CONCERT – AUGUST 12th @ BRØNSHØJ VANDTÅRN
What does a grand piano inside a watertower sound like? Is it possible to fuse music and architecture into one artistic gesture? Is it possible to control the watertowers 40 second reverberation? Find out on the 12th of August when KRISTIAN HVERRING and GHOST FLUTE & DICE fill the giant Brønshøj Vandtårn with their electro-acoustic music.
KRISTIAN HVERRING - Acoustic objects, Geofóns & electronic appliances
w/ speciel guest: Lisbeth Sonne (vocals) and Anders Børup (visuals)

GHOST FLUTE & DICE - grand piano, electronics, motors, surroundsystem

Brønshøj Vandtårn, August 12th, 2023
Doors open 19:30, concert start 20:00
Tickets 80 DKK
Buy tickets on billetto.dk here: https://tinyurl.com/watertower12aug

"Ghost Flute & Dice (Mikkel Almholt) composed the piece SKALA specifically for Brønshøj Vandtårn and will be playing it in its entirety. Kristian Hverring is a prolific sound artist and composer working mostly with performance art and installations, so this concert will be a unique opportunity to hear his music presented in a solo setting. "

KRISTIAN HVERRING - Acoustic objects, Geofóns & electronic appliances
w/ speciel guest: Lisbeth Sonne (vocals) and Anders Børup (visuals)
Addressing the elephant in the room. A physical exploration of the extraordinary acoustics of the water tower. Slow, repeating musical patterns actuate 40 seconds of reverberation time. Building into seismic trance inducing vibrations. Kristian Hverring is a composer, musician and sound artist. Latest release 'fields & waves' - music made with electromagnetic fields.
https://krishve.bandcamp.com/album/fields-and-waves

GHOST FLUTE & DICE - grand piano, electronics, motors, surroundsystem
Ghost Flute & Dice is an electro-acoustic piano project by musician/composer Mikkel Almholt. It started of with putting a single delay effect on the piano but has since evolved into all kinds of electronic warping of acoustic sounds resulting in multi-layered noisy piano-soundscapes. The music presented this evening is a single 40-minute piece composed especially for Brønshøj Vandtårn and a 6-channel surround sound system.
https://www.ghostflutedice.com
https://ghostflutedice.bandcamp.com
https://www.youtube.com/channel/UCPxiQ7lj2oFTcaWZd6VdCQA

THE WATERTOWER
Brønshøj Watertower is a very unique venue. Built back in the 1930s it was a magnificent feat of engineering because it was built entirely with a new revolutionary material - concrete. Now the enormous circle-round structure is sought out by musicians from all genres for its perfect cathedral-like acoustics. It´s as if the building suspends every sound in mid-air and holds it for 40 seconds - and it works equally well for everything from tiny acoustic sounds to giant electronic tornadoes.
Presented in cooperation with Kulturhuset Pilegården, DMF and Piano Days Copenhagen.
September 29 2022


Releasing "fields and waves" today. I've been recording electromagnetic fields for some time now and the two tracks here are created using only these EMF-recordings. Get it at Bandcamp. Free streaming at Soundcloud. Your support is appreciated and helps me create new music.
"Recordings of invisible electric and magnetic fields. Electricity sonified.
Electromagnetic fields of electrical machinery and telecommunications. Smartphones, computers, external harddrives, power supplies, coffee grinders, hair dryers, refrigerators and sex toys.
The sound of electromagnetic fields singing and pulsating all around you all the time.
Recorded using LOM Elektrosluch (LOM) and SOMA Ether (SOMA Laboratory) electromagnetic listening devices."
September 20 2022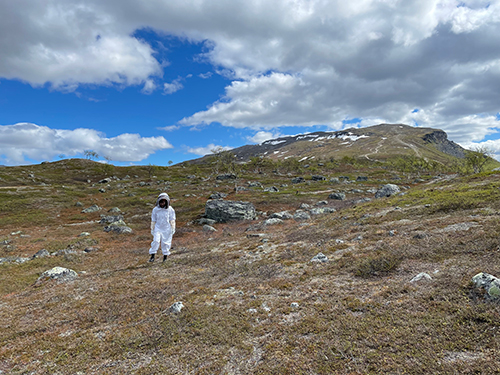 Tonight "SØVNLØS" premieres at Bora Bora - Dans og visuelt teater in Aarhus.
Quadraphonic music and sound design. Partly based on ambisonic field recordings in Finland, Sweden and Denmark and rendered in 4.1 surround.
"SØVNLØS" began almost three years ago. Director Petra Berg Holbek, author and artist Kristian Byskov, performer and dramaturg Lisbeth Sonne Andersen and I talked about insomnia. How it appears to turn into a worldwide epidemic, especially in the Western World.
Playing next at Teater Momentum in Odense.
You can find tickets here: https://teatermomentum.dk/project/soevnloes/
March 23 2022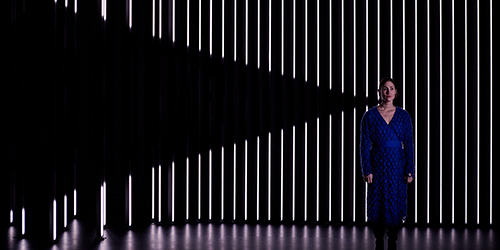 Tonight Hotel Pro Forma's "I krydset får de ny sofa" premieres at Aalborg Teater. Dramatization of the book "de" by Danish author Helle Helle.
New ten channel sound piece by me meets music by Henryk Górecki. Very excited about this.
More information here: I krydset f&aringr de ny sofa – Hotel Pro Forma.
August 01 2021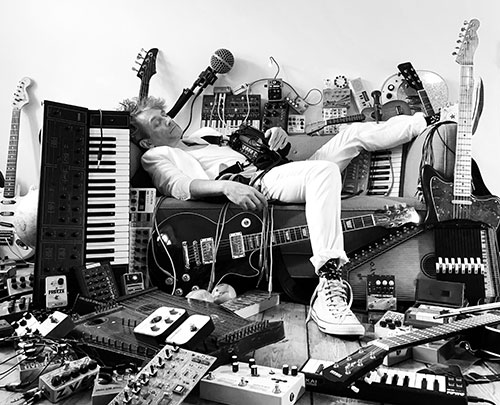 I've been too snowed under with projects to update the website for a good while now.
Hopefully, before long, I'll be able to share some of the things I've been working on.
September 26 2020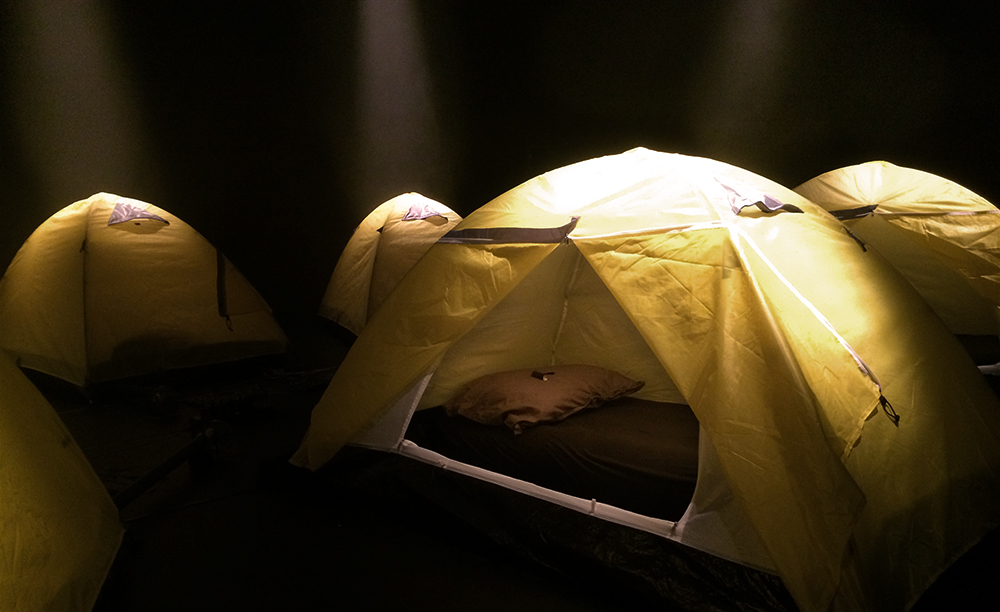 A short excerpt in Danish from a review of "Darkness and Nature" at Skuespilhuset in Bastard Blog, written by Mette Garfield:
Men det er lydene, teaternaturen, der brager udenfor, og som skaber billeder inde i mig, der påvirker mig mest. Udover selvfølgelig mørket, som gør, at jeg intet kan se, men bare ligge der i teltet og netop forestille mig en hel masse. Jeg blev lillebitte, for det var som om, jeg kunne se mig selv helt ude fra universets mørke galakser. Billederne af naturen og af jordkloden, den blå planet, universet findes også inden i os, måske? Vi er selv natur, altså forbundet til den.
Mørket og naturen bliver hovedkaraktererne i dette posthumanistiske, tværæstetiske klimadrama, der undersøger vores forbindelse til de to elementer i en verden, hvor vi er vant til at være omgivet af arkitektur, teknologi og kunstig belysning. Vi er vant til at tænke, naturen og mørket, som derude – et andet sted.
Read the entire review at Bastard Blog.
September 19 2020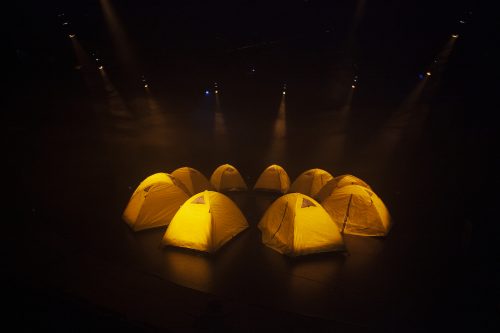 Photo: Camilla Fredin
Next week I revisit "Darkness and Nature" as it is part of the new K:Selekt collaboration between The Danish Arts Foundation and The Royal Theatre in Copenhagen, Denmark. I look very much forward to performing the piece again with the wonderful people involved. "Darkness and Nature" premiered at Atalante in Gothenburg last November and was slated to play at CPH STAGE this summer, but the festival was cancelled because of COVID-19, so this is a good opportunity to finally present the piece in Copenhagen.
I view "Darkness and Nature" as a film for the inner eye. The piece is divided into two main parts which take place at different locations, usally at a 5-10 minute walking distance from each other. The firste part is led by artist Andreas Hold Oxenvad. I don't want to ruin the experience by revealing too much about what goes on there. The second part takes place in a black box or hall. The room is darkened an the audience is led to a circle of tents. Each audience member is assigned their own tent and guided inside where they lie down on a matress and the tent is closed. Once you are inside the tent the room goes completely dark and all you have left is your hearing and the experience of your body inside the tiny yellow tent.
The production is led by artist Naja Lee Jensen, who I've worked with before on her performance "A Longing For Skin". For that piece I created a spatial sound performance for eight speakers. Everything was more or less scored but performed live in realtime in interaction with light designer Tobias Leira and performer Juli Apponen and later Linh Le. Every performance followed the same path but waves and crests varied in dynamics and intensity.
"Darkness and Nature" is a very different beast. On a basic level it is quadrophonic instead of eight channels, and a much more powerful sound system, but the biggest difference is that it is completely composed and precisely timed all the way through the hour long performance. I enjoy working in these very different mindsets and the different paths it leads me down when I'm thinking about and constructing the compositions.
The four main speakers are arranged in a square around a circle of tents. Next to each tent, close to the head of the person lying inside, is a small speaker. This flexible setup gives me a huge range of expression and sound image creation possibilities. I can create huge vistas or go in very close and intimate to each audience member inside the tents.
Scent artist Klara Ravat designed seven scents to go with the performance. One when the audience enters the room and six for six of the scenes during the performance. A system was developed to distribute the scents inside the tents.
More information and photos from Darkness and Nature at Naja Lee Jensen's website.
September 04 2019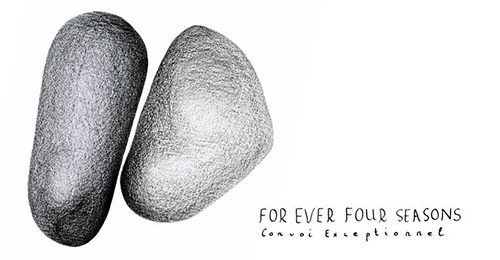 The ability of man is the enigma of man, this for good and evil!
Tonight is the premiere of "For Ever Four Seasons". I'm very satisfied and proud to have been invited to be part of the team creating this beautiful, stark piece, in collaboration with Jon R. Skulberg and his production company Convoi Exceptionnel. It's been one of those remarkably satisfying projects where I basically write music that I could just as easily have written for myself. An immediate connection with the subject matter and the aesthetic of the piece.
Buy tickets here: BORA-BORA – Production House of Dance & Visual Theatre
Excerpt from Convoi Exceptionnel's program text:
"For Ever Four Seasons" is a musical, choreographic and existentialist work which insists on slowness, as an act of resistance against our rapidly accelerating world.
At one and the same time, Jon R. Skulberg and Convoi Exceptionnel want to give the audience a sensuous experience, which both pleases and disturbs while posing the fundamental question: What is the role of mankind in the Anthropocene era?
The two dancer's conditions and emotional states are anchored to the newly composed works by the cello duo Soma & Lil and composer and sound artist Kristian Hverring. Jon R. Skulberg's staging, scenography and light invite the audience to a series of images of presence in slow but constant change.
For Ever Four Seasons - Convoi Exceptionnel on Vimeo.
Human beings have developed, and survived as a species due to the ability to cooperate and develop mental structures and systems. For instance, technology, philosophy, and art. At the same time they have created: concentration camps, weapons, and nuclear power.
In recent years, both art and philosophy have reflected on the fact that the man has become a similar geological force to volcanoes, rivers, and displacement of tectonic plates. For the first time in history, a majority of us lives in urban man-made landscapes rather than rural areas. Mankind has detached itself from nature. Is it because we no longer regard ourselves as part of it? The work For Ever Four Seasons investigates what value the term "nature" has today. Perhaps the idea of separation between the man and nature should be reconsidered?
The development of this work is influenced by a Nobel Prize winning writer Svetlana Aleksijevitj's reflections and interviews with survivors of Chernobyl. Aleksijevitj uses the Chernobyl disaster as a potential picture of the future, and let the witnesses remember in a world that will forget. Her analysis is a hyper-concrete example that poses ethical, moral and metaphysical questions to the modern human. With nuclear technology, we have also gained an instrument so that we can act on the same scale as nature. A man-made natural power.
What is the role of humanity in the geological period we are in now, the Anthropocene age? Convoi Exceptionnel gives space and form for an artistic explanation to the questions above.
Concept, choreography, scenography, light: Jon R. Skulberg
Dancers: Marianna Kavallieratos, Kenzo Kusuda
Composers, musicians: Soma & Lil (Soma Allpass, Lil Lacy)
Composer, sound design: Kristian Hverring
Dramaturg: Astrid Hansen Holm
Costumes: Mads Dinesen
Light technician : Irene Lehtonen
Sound assistant : Johan August Dyrløv Høegh
Creative producer, agent: Lene Bang
Communication: Kirstine Bauning
Photos: Søren Kjeldgaard
October 11 2018

"Down and Out", a binaural 3D sound installation.
Sound Forms, Charlottenborg. Copenhagen, DK.
Photographer: Tobias Kiel.
September 29 2018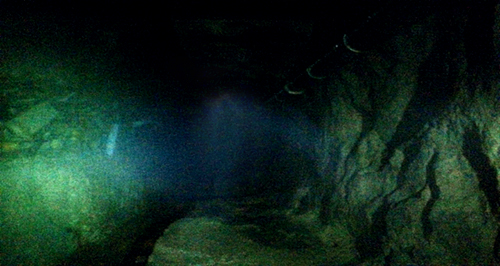 DOWN AND OUT
@ SOUND FORMS SYMPOSIUM // October 11th // Charlottenborg Festsal
Tie the blindfold put on the headphones and journey down into darkness.
"Down and Out" is a binaural 3D sound installation. An exploration of the underworld and the infinite primordial darkness which lies just beneath the surface of the world we live in.
"Down and Out" is based on recordings from nocturnal subterranean expeditions. Cellars and subcellars in Copenhagen, a huge nuclear fallout shelter beneath a mountain in Switzerland and other restricted underground areas you rarely get to see or hear.
"Down and Out" draws an aural analogy to katabasis, a descent to the underworld, to seek wisdom or to search for someone you lost.
* * *
Binaural sound is a way of recording and playing back sound, which closely resembles human hearing. We hear the world in 3D and recordings carried out with binaural equipment gives the listener the experience of being in the location where the recording was made.
* * *
Location:
Charlottenborg Festsal
Kongens Nytorv 1
1050 København K
Tickets:
Arrive 5-10 minutes before the piece begins to get a free ticket — see schedule below. 20 tickets available for each showing.
Pre-booking:
Send an e-mail to downandout.register@gmail.com — including your NAME and the TIME you want to book for — see schedule below.
Pre-booked tickets have to be picked up at Charlottenborg Festsal no later than 15 minutes before start. Remaining tickets are handed out to people waiting. Enter through the building facing Kongens Nytorv, where someone will let you in.
Schedule:
14:00 - 14:40 Still a few tickets left
15:00 - 15:40
16:00 - 16:40
17:00 - 17:40 FULLY BOOKED
18:00 - 18:40 FULLY BOOKED
19:00 - 19:40
20:00 - 20:40
21:00 - 21:40 Still a few tickets left
Please be aware that the room will be in complete darkness and the door is locked for the duration of the piece. The piece is not suitable for children.
Facebook event: https://www.facebook.com/events/228800328041640
* * *
"Down and Out" is part of Sound Forms Symposium a 3-day experiential symposium of talks, sound walks, workshops and sound-based art that aims to engage people in concepts in Sound Studies, with an emphasis on sonic perception, Acoustic Ecology and listening practices.
More about Sound Forms Symposium at https://soundingbodies.kunstakademiet.dk/sound-forms-symposium and https://www.facebook.com/events/1887073958026297
* * *
"Down and Out" is supported by SNYK, Thomas Kristensen, Henrik Winther Hansen and Hotel Pro Forma.
September 21 2018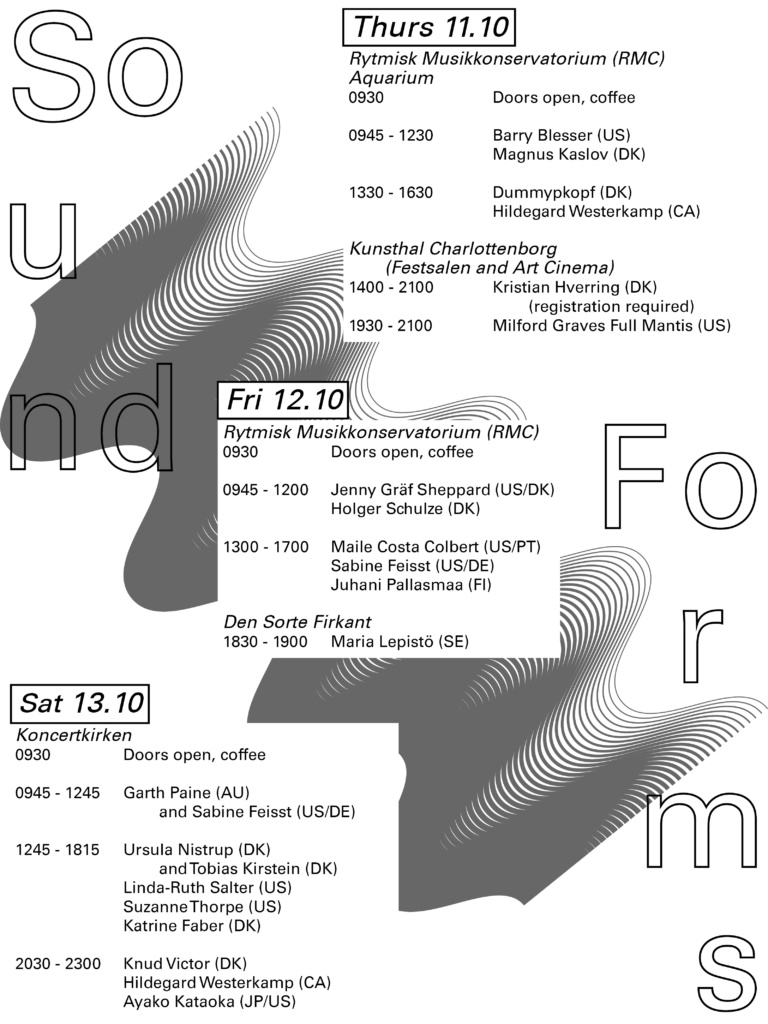 Very excited about being a part of this. In a way it marks a new beginning for me. I'll divulge more about what I'm talking about as we get closer and I have time.
On October 11th I'll present a new installation piece "Down and Out". It's using binaural sound and is a mixture of pre-recorded material — field recordings from my travels and music — and live performance. It takes place in Charlottenborg Festsal — a huge room usually used for talks, conferences and classical concerts — and runs 8 times from 2 pm to 9 pm. 20 seats only. Schedule and link for booking coming up.
April 8 2018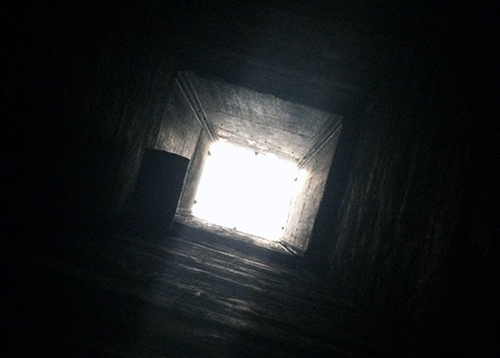 I'm happy to announce new work "THE ONLY WAY OUT IS THROUGH" which I present in Copenhagen on the 30th of April.
Below are the program notes, and below the program notes is information on where and when it's taking place.
* * *
Tie the blindfold. Put on the headphones. Journey into darkness.
THE ONLY WAY OUT IS THROUGH is a binaural 3D sound and music exploration for headphones. An exploration of darkness. Real and imagined. Good and bad.
The dark is often perceived as the domain of destructive forces, of evil.
The dark keeps many secrets. We use the word to describe ideas and concepts we find mysterious and impenetrable. Dark matter and dark energy.
In darkness we find powers and urges that drive us to do things we otherwise wouldn't do. It's a fascination and an inspiration. We imagine other worlds and beings exist in the heart of darkness.
We look at the night sky and see stars dotting the infinite black and it is the most beautiful thing we have ever seen. We go through hell and come out the other end and life has never been more full of life.
* * *
Binaural sound is a way of recording and playing sound, which closely resembles the way we hear the world. Our hearing is in 3D. Binaural sound creates a very realistic aural illusion.
Please be aware that the room will be in complete darkness for the duration of the piece. The piece is not suitable for children.
Only 10 seats per showing.
Schedule:
16:00 - 16:30
17:00 - 17:30
18:00 - 18:30
19:00 - 19:30
20:00 - 20:30
21:00 - 21:30
EC1 24H Copenhagen 2018 is an exhibition project dealing with temporality and presence. It is structured as a series of 22 different shows executed along 22 days - from April 15th to May 6th, 2018 at Lokale in Griffenfeldsgade 27, Copenhagen.
Organized by FSK - Foreningen for Samtidskunst.
Find more information at www.ec124h.wordpress.com
February 8 2018

This Friday – that's tomorrow, the 9th – I'll perform four new "1 + 1 = 3 [30 seconds]" sessions with four wonderful people. It takes place at The National Gallery of Denmark as part of one of their SMK Fridays events, where they invite everybody to come and enjoy art, talks, food and drinks. Free entrance. Begins at 4 pm and ends at 10 pm. This time the theme is Art in the Making. You can read more about it at SMK's website and find the facebook event here: SMK Fridays February 9th. This time SMK Fridays is arranged in collaboration with Frost Festival.
You'll find us here:
5:05 in room 272 with Alex Mørch
6:15 in room 117 with Nana-Francisca Schottländer
8:05 in room 272 with Runa Norheim
9:15 in room 117 with Marie Dahl
All times are PM. Hope to see you there!
November 10 2017

Jack Fridthjof from TV3 Østjylland / TVAarhus conducted a short interview with me while preparing for NeoArctic with Hotel Pro Forma at Filmbyen in Aarhus.
November 9 2017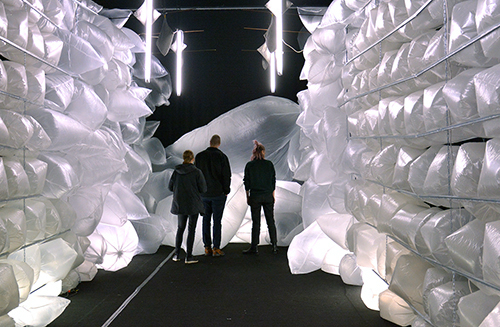 Before bringing Hotel Pro Forma's award-winning performance "NeoArctic" to Aarhus, European Cultural Capital of 2017, I worked with the team of interns on a sound installation called "FRAGILE SYSTEMS 2". It was set up in Studio 2 at Filmby Aarhus, while "NeoArctic" was playing in Studio 1. The installation was first presented at an Atelier Hotel Pro Forma lounge as "FRAGILE SYSTEMS 1" on October the 3rd. The interns were Line Sattler, Courtney Grant, Rebekka Sofie Bohse Meyer, Maria Brænder, Urška Preis, Dana Tomeckova and Marie Dahl.
September 30 2016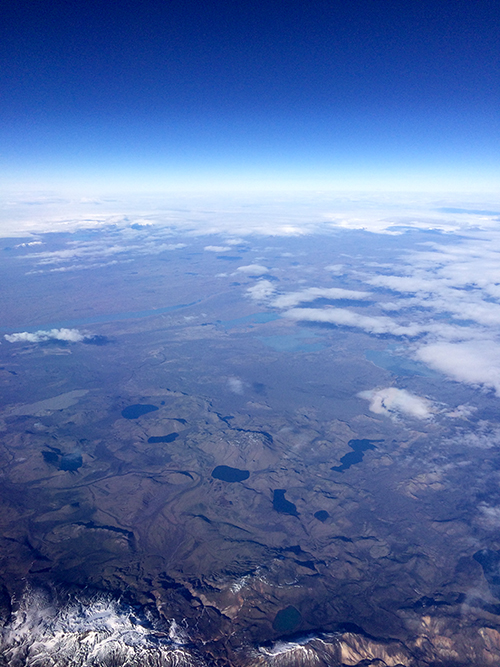 Performing "FLOD" at Harpa Concert Hall in Reykjavik today as part of Nordic Music Days 2016.
Facebook event: https://www.facebook.com/events/263738060692516/
September 12 2016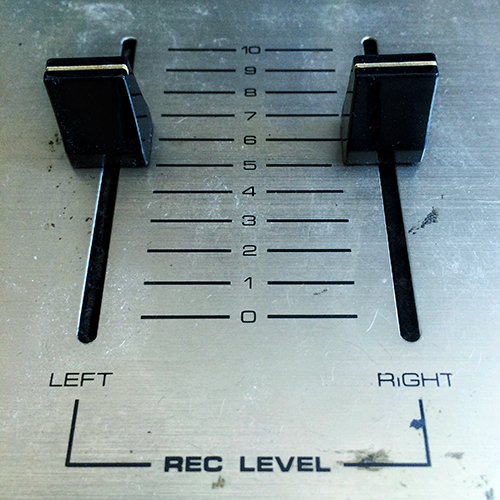 Playing new piece "FLOD" at The Black Diamond on the 17th of September. Sanne Krogh Groth is doing a research project on composers who also perform their own music. She invited Louise Alenius, Juliana Hodkinson and me to write and perform a new piece each for her project.
Later this month I perform "FLOD" at Nordic Music Days in Reykjavik. More on this later.
Read about the event at The Black Diamond.
Get tickets for the concert: http://www.billetlugen.dk/da/event/komponister-paa-scenen/billetter
Facebook event: https://www.facebook.com/events/1384204194941082/
May 11 2015

Krishve – Sort Diamant – Single
Two pieces composed for the 12 channel speaker system at The Black Diamond, The Royal Library, Copenhagen, 2013. The pieces were commissioned by The Danish Composers' Society.
1. Vandspejl
2. Surstof (Respiration IV)
These versions are stereo mixes of the 12 channel versions.
Listen to Sort Diamant on Bandcamp
Original program notes in Danish:
VANDSPEJL
Som besøgende i Den Sorte Diamant er man tæt på vandet, man føler nærmest, at man er om bord på et skib. Lyset reflekteres, brydes af det store vinduesparti ud mod havnen og lyser hele rummet op i bølger af knuste spejlkrystaller. Vandrejsen, associationen til skibet, er en spejling af vores rejse gennem tiden, kulturen, historien. Diamanten som en slags ark for vores fælles ophav. En utopi naturligvis. Det er ikke muligt at indfange og fastfryse fortiden, lige så lidt som fremtiden. Men det er en nødvendig utopi, et spejl for nutiden og pejlemærke for fremtiden. Vandspejl er et langsomt værk, som man med fordel kan bevæge sig rundt i. Hver enkelt stemme er forholdsvis statisk, men perspektivet, lytterens placering i rummet afslører forskellige samklange og blandingsforhold, hvis man tager sig tid til at gå ind i oplevelsen.
SURSTOF (RESPIRATION IV)
Åndedræt, som funktion og symbol. En af de grundlæggende funktioner i kroppens selvopholdelse. Uden åndedræt, intet fuldstændigt liv. Lyden af luft der trækkes ind og åndes ud, er, om muligt, endnu mere intim og sart skrøbelig end sangstemmen. På trods af ords og toners fravær i almindelig vejrtrækning, er det stadig muligt umiddelbart at genkende personlige karakteristika. Som et uhåndgribeligt fingeraftryk. I et rum som Den Sorte Diamants atrie, får åndedrættet endnu en dimension, når det forstørres via de 12 højtalere fordelt på tre etager. Som at befinde sig i en kæmpe lunge. Indånding. Udånding. Cyklisk bølgebevægelse finder form i kropsvarm luft.
March 27 2015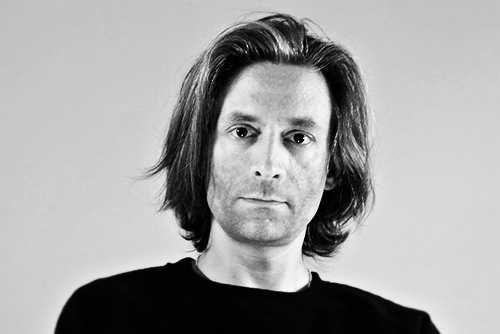 Short interview in Seismograf: "3 korte"
November 24 2014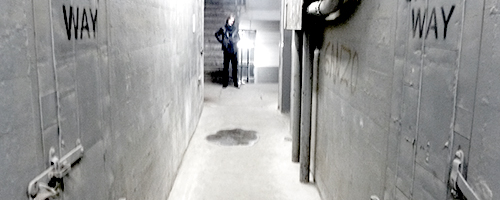 Photo: Anna Jalving
NEW YORK NEW YORK
Just back from playing a few shows in New York. Played a string of nice and very different venues and met some friendly and inspiring people during my stay. Thank you. I'll be back. The tour was booked by clang. Label boss Lars From Mars played, too.
14/11 - Botanic Lab
16/11 - WKCR, Live Constructions, live in-studio (look) (listen)
17/11 - Silent Barn
18/11 - Industry City Distillery
19/11 - Artist talk and presentation of laptop orchestra piece, NYU
I were invited by Dafna Naphtali (Music Technology, Steinhardt, New York University), to do an artist talk and compose a new piece for her laptop orchestra. The orchestra consists of 10-12 students from Dafna's Electronic Music Performance class. I liked the idea of composing for this specific constellation, beacuse I usually don't use a laptop for playing live. I composed a piece called "Listen Carefully" for a minimum of 8 players with latops, sitting in a circle, backs turned towards each other, in a room without light. As the title suggests the piece is about listening.
November 11 2014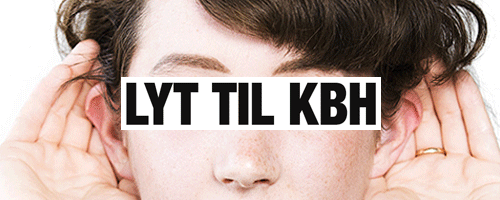 Photo: Line Ørnes Søndergaard
Today saw the launch of LYT TIL KBH (LISTEN TO CPH). A collaboration between architect Jakob Oredsson and myself. The project has been in the making for a little over a year.
LYT TIL KBH is an art project which focuses on listening to the sounds of the city.
The project is made up of a series of performative actions which encourages people to listen to the sounds of Copenhagen. LYT TIL KBH is activated the moment that a participant is acting out the provided instructions, at an individually chosen time and place. The actions are constructed in a way that the participants reach a heightened auditory state and thereby experience the sounds of the city in a more focused way.
The actions are developed in a continuous process and are presented on different platforms in an undefined period of time. The project has no set end date, it exists through participants actively performing the actions. It avoids the boundaries between the different environments of the city and everyone has the opportunity to participate in the activation of the project. When you listen – the project exists.
The project is based on the idea of a site-specific installatory work that is not about adding sound to a specific environment. Instead LYT TIL KBH, through analog means, isolates and and focuses on existing sounds in the environments of the city, with the aim to raise awareness of the auditory traces of the city and our relationship to the sounds that surround us.
You can find out more about the project at www.lyttilkbh.dk, where it's also possible to listen to sounds from Copenhagen recorded with binaural recording equipment.
September 18 2014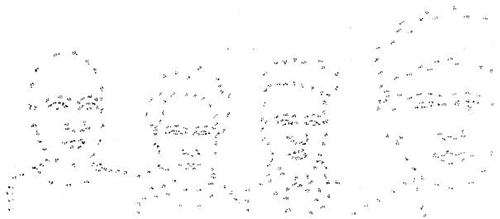 THE NAVIDSON RECORDS
A musical-performative installation on the novel House of Leaves by Mark Z. Danielewski
International Platform for New Music Theater Bern / Munich
Thursday 18th September 2014, 7 PM / STADTTHEATER BERN at the Biennale Bern 2014
From the program notes (in German):
"Will Navidson, ein Pulitzer-Preis-Träger, zieht mit seiner Familie aufs Land, um in idyllischer Umgebung den Neuanfang seiner zerrütteten Beziehung filmisch zu dokumentieren. Die Geborgenheit wird gestört, denn in ihrem Haus erscheint eine bis dahin nicht vorhandene Tür, die in ein lichtloses Labyrinth führt. Navidson bildet einen Suchtrupp und verliert sich in der unermesslichen Weite des Raumes...
Ein soziales Experiment wird zum Dokumentarfilm, der Dokumentarfilm zu Text und der Text zu räumlich- typografischer "Lese-Partitur". Diese wird bei uns zu einer musikalisch-performativen Installation. Im Umkehrschluss zum Buch, welches andere Medien apparieren lässt, versuchen wir ein Theater der medialen Subtraktion zu schaffen, ein Theater was sich in den Köpfen der Zuschauer als Abwesenheit erzeugt. Komponierte Impulse versuchen die Ränder dieser Leere / dieses "Nichts" abzutasten.
Ein "Labyrinth-Läufer", dessen Blick voraus und rückwärts begrenzt und fragmentiert ist, wird von Verwirrung heimgesucht; "Labyrinth-Betrachter" hingegen, die die Anlage im Ganzen sehen, etwa als Skizze, sind geblendet von der Komplexität eines solchen Kunstwerks. Was man sieht (und hört), hängt davon ab, wo man steht."
Director & Concept / Performance: Till Wyler von Ballmoos
Composition / Performance: Benedikt Schiefer
Set design & Video / Performance: Tassilo Tesche
Sound design / Performance: Krishve
July 14 2014

Two tracks out on two compilations - clang WAVE and clang BEAT.
"Chrysalis" from the Apollo EP and "Meh-Teh", which is new.
Give it a listen. Both compilations are free tasters from clang.
Listen to both tracks on the music page or get the complete compilations at Bandcamp:
WAVE: http://clanglabel.bandcamp.com/album/clang-wave-compilation
BEAT: http://clanglabel.bandcamp.com/album/clang-beat-compilation
June 11 2014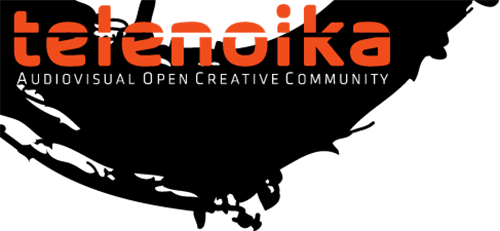 Playing in Barcelona tonight.
Clang off-Sónar event at Telenoika.
Sala Conservas, Carrer St Pau 58, Barcelona.
Concert starts at 7 pm.
Free admittance.
Also performing:
June 3 2014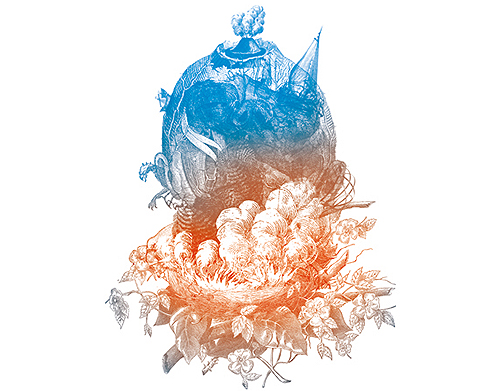 "Phoenix" opens today at Aarhus wooden boat harbor
"Phoenix" is an interactive performance/soundwalk. I've been helping out Icelandic composer and sound artist Thoranna Bjornsdottir finish the project.
Phoenix is experienced one person at a time, wearing headphones and guided around Aarhus wooden boat harbor by a GPS controlled soundscape and voiceover directions. You travel through a number of stations or installations, each created by one of the international artists involved in the performance. Concept by the team and artistic director and performer Mette Aakjær and director Sarah John.
You can experience Phoenix every day except Mondays until the 22nd of June.
Buy tickets: Bora Bora ticket sale
Phoenix is a co-production by Wunderland and Bora Bora, dance and visual theater
May 19 2014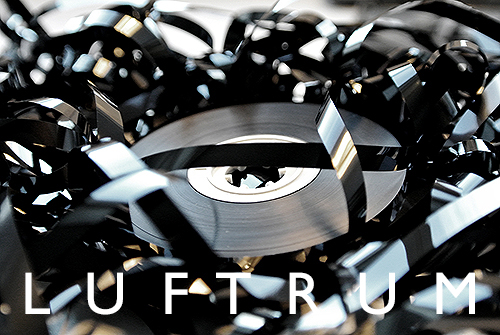 Vernissage: L U F T R U M, sound installation for RumOs
Today my new interactive sound installation L U F T R U M opens. The work is built for RumOs, a newly established office space for entrepreneurs and small businesses in Copenhagen.
The vernissage today is your possibility to experience the installation. Because RumOs is an office and not a public space, L U F T R U M isn't otherwise open for visitors.
L U F T R U M is 20 cassette decks playing 20 tape loops through 41 speakers. The speakers are mounted on a steel structure on the wall. Each tape loop is approximately 6 seconds long. On the loops are exhalations recorded by people at RumOs. They are invited to record new exhalations on top of the old ones as they see fit. The cassette decks can be turned on and off, the individual volume levels can be adjusted and the whole installation can be turned on or off by a master switch on the wall. Because of the quirks and small defects of each cassette deck the loops sound more or less distorted and warped. The loops never play in sync due to the unstable playing speeds of the decks and therefore L U F T R U M never sounds the same twice. L U F T R U M is an organically evolving representation of the people working at RumOs.
Come to RumOs, Glentevej 70A, 2400 Copenhagen NV at 4 PM.
There'll be refreshments and snacks.
May 3 2014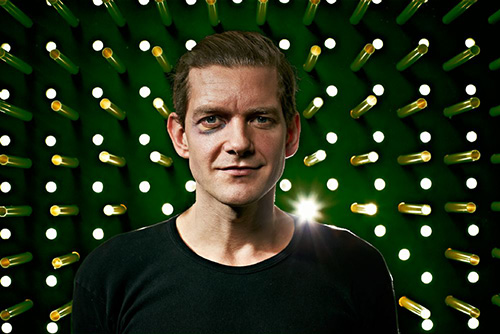 Sound design for "Laughter In the Dark" by HOTEL PRO FORMA
Tonight Hotel Pro Forma's new production "Laughter in the Dark" premieres at Republique in Copenhagen. I've created the sound design and worked closely with Nils Frahm who has composed the music.
The play is an adaptation of Vladimir Nabokov's novel from 1936 about Albinus, a middle-aged man, who falls in love with a very young woman and leaves his wife and daughter to engage in a destructive and parasitic relationship during which Albinus loses his sight in a car crash. The plot involves another man who is the young woman's real love interest. Nabokov later revisited this theme in his most famous novel "Lolita".
One of the interesting and challenging aspects for me is working with a combination of live binaural sound in headphones and sound via speakers. During the first section of the play the audience is wearing headphones and the stage and audience is covered in complete darkness. In the second section it is ordinary theatre light and sound via speakers, the audience is not wearing headphones. In the third section the audience is told to put on headphones again but this time the stage is lit. The fourth and final section is a concert by Nils Frahm playing on stage in the scenography. Frahm is also playing music during the first three sections of the play, providing a live soundtrack. I did the sound design and cue and mix the performances including live binaural sound mixing.
"Laughter in the Dark" is produced by Hotel Pro Forma and playing at Republique in Copenhagen May 3rd to 24th.
January 13 2014


I've done an interview for LYDVAERK. A blog and facebook forum for people who create and enjoy so-called electronic music.
Read the interview. Only in Danish, sorry.
December 24 2013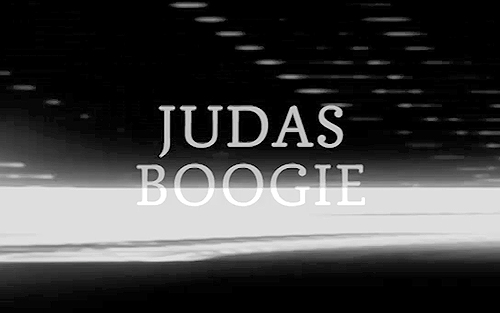 If you're in Copenhagen tonight you could go to "Frihjul" at Warehouse 9.
Carla & Co. serve up goodies in commemoration of the 100-year anniversary of Futurism and the "L'arte dei Rumori" manifesto.
I've made a short film for the occasion. "Judas Boogie" celebrates the burned out speaker and the broken down cathode ray tube display.
More info at these two Facebook events:
https://www.facebook.com/events/326434884161509/
https://www.facebook.com/events/1419641431599674/
October 10 2013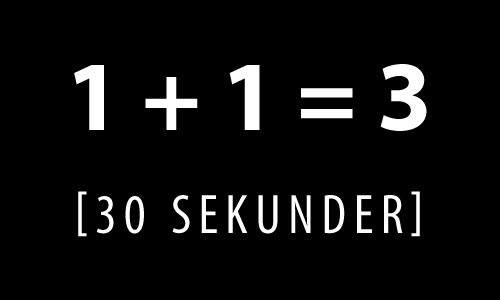 Tomorrow I'll be showing my film "1 + 1 = 30 [30 SECONDS] – A Film About An Experiment" as part of a large event at Godsbanen, Aarhus Denmark. Find out more about that event here: Godsbanen Insightout (only in Danish). I'll be in the room called "Remisen".
In addition to showing the film I'll also carry out a number of 30 second impro-sessions with invited guests. Approximately 12. They follow the same pattern as the ones shown in the film, and are going to be edited into the film for the next version. I'll also talk a bit about the experiment I've been carrying out since 2010, which involves ideas about collaboration, improvisation and what impact those situations have on our perception of time.
Location: Godsbanen, Skovgaardsgade 3-5, 8000 Aarhus C
Time: 4 pm-6 pm
Admission: Free

Here's a preview of "1 + 1 = 30 [30 SECONDS]":
July 29 2013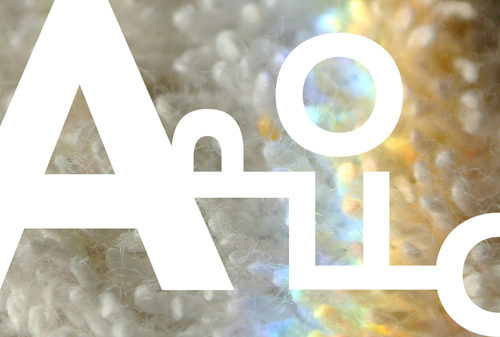 Today clang release my new EP "Apollo". This is my first release on www.clang.cl. Needless to say I'm really happy about that.
The music took a lot of hard work and cost me more than a few sleepless nights. I came close to giving up. But as it often happens, when all hope is lost, something appears out of the blue, the smallest thing, which changes your perspective and points you in the right direction. This time it was a good friend and the wings of a butterfly. Thank you. After that spark of inspiration everything fell into place during a few days of frenzied work.
Thank you to Stacy DeVille for yet another fine piece of art for cover and booklet: Cover / Booklet
Apollo is for sale at iTunes (Apollo at i Tunes), and a number of other online music retailers. I don't have the complete list right now, but I'll post more links to buying options, as soon as I know about them.
From the press release:
"Silence is not only golden, but non-existent. This is my frustration. Seeking release I tried to silence myself in more ways than one. During my voluntary seclusion from the world I had a visitation. A winged oracle. Apollo, or as it is known in Latin, Parnassius Apollo A butterfly. The mountain towering above Delphi gave its name to the scaly-winged insect. Pythia, the priestesses at the temple, inhaling the sweet vapors, hallucinogenic gasses rising from the depths of the earth, foretelling the fate of the people who came to seek guidance. Glossolalia, obscure utterances delivered in an intoxicated frenzy. I close the door behind me, but the ghost walks beside me. Apollo is music made with delicate sounds. Rubbing of wine glasses, wind blowing in an old chimney, the flutter of the wings of a butterfly. An ancient song of death and lost love. Despite my best intentions, this is not silence".
Remember to visit www.clang.cl and check out the other artists they represent.
July 18 2013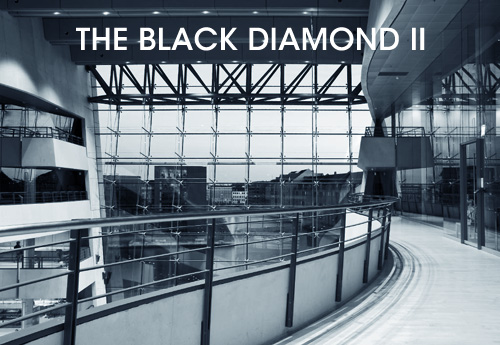 Last week my second piece for The Black Diamond played for the first time.
The piece is called "Surstof (Respiration IV)" and is 3.58 minutes long. It is part of my exploration of breathing as symbol and function. The sound of air being drawn in and blown out are in some ways even more fragile and intimately personal than the singing voice. Like an intangible fingerprint. But more than anything "Surstof" represents a snapshot of my emotional state at the moment.
"Surstof (Respiration IV)" can be heard Monday to Saturday at 1 pm on these dates. Remember:
July 8-13
August 19-24
September 30-October 5
December 23-28
More information about the project at The Black Diamond website (in Danish): The Black Diamond website

January 20 2013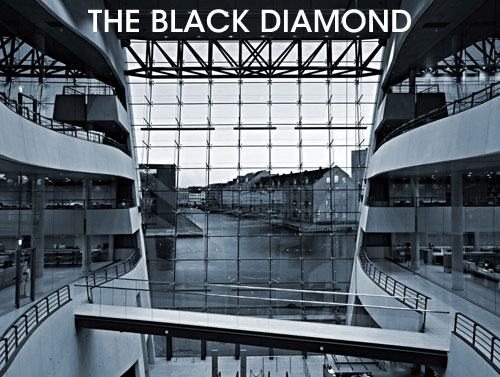 I, and five other composers, have provided new music for The Black Diamond in Copenhagen. The works were comissioned by The Danish Composers' Society on the occasion of its 100th birthday in 2013. The Black Diamond is part of The Royal Library in Copenhagen and houses an exhibition area and a concert hall.
My first contribution "Vandspejl" can be heard Monday to Saturday at 1 pm on these dates:
January 21-26
March 4-9
April 15-20
May 27-June 1

A short interview in Danish where I talk about the piece and the inspiration for it:
The music is played in The Black Diamond atrium, also known as "Skåret", through a 12-channel speaker system distributed across the three floors. In this way the music is "placed" around the room. I decided to create a piece which is almost static and very slow in its movement. The music floats between a major and minor tonality depending on where you as a listener are in the room. In other words, when you move around between the different speakers on the floors of the atrium, the mood of the music changes accordingly. I wanted to create a shifting sonic architecture inside the physical walls of the library where you as a listner can choose the mood of the piece by moving around inside the sound waves.
The Royal Library is public access and it's free. Go and take a listen, "Vandspejl" lasts approximately 3 minutes.
The five other composers are Jonas R. Kierkegaard, Ane Østergaard, Morten Riis, Søs Gunver Ryberg and Jonas Olesen. All very nice people. It's a fun project to be involved with and I've started work on the second piece, which will play in the latter half of 2013.
AND! On Thursday 24th of January you're invited to vernissage. 9 pm. Free admittance.
The six pieces are played. Louder than is possible during the day. It's a library, remember? Speeches by important people and a short artist talk with Søs and I. Did I mention free drinks?
It would be so nice if you came and said hello.

More information about the project at The Black Diamond website (in Danish only, sorry): The Black Diamond website
January 4 2013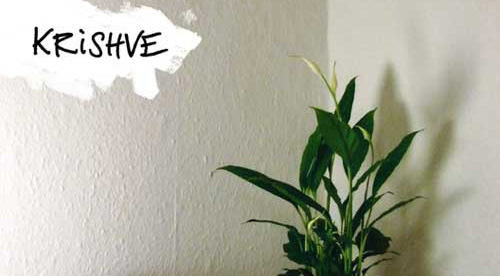 Happy New Year. I hope you had a festive and safe passage to 2013. To celebrate the beginning of the new year I have dusted off a golden oldie:
Today the "Krishve" single, originally released as a 7 inch vinyl in 2008, has been released as a digital download. You can already buy it from iTunes and soon it will be available on Spotify, too.
The vinyl single is still available. Please get in touch if you would like to purchase a slab of vinyl.
December 1 2012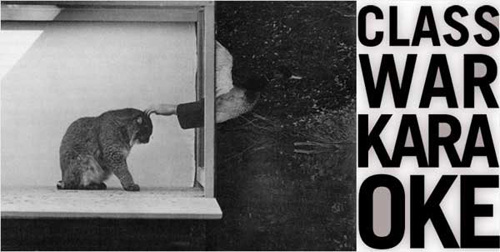 Late last night Classwar Karaoke released their 20th compilation or survey, as they call it.
The new Classwar Karaoke 0020 Survey is quite a collection.
108 tracks - (listen to the tracks at freemusicarchive.org…)
and
23 short films - (watch the short films at youtube.com…)
I'm happy to be included.
Track 62: Krishve - "My Love Will Follow You Into Eternity (Respiration II)".
But please, take the time to listen to (and watch!) the whole thing. Lots of good stuff. Zoviet France, Leafcutter John, Bob Ostertag, Stormhat, the esteemed Classwar Karaoke people: Anthony Donovan, Adrian Beentjes and Jaan Patterson… The list is too long to mention here.
0020 Survey is dedicated to the memory of Robert Chrysler.
November 20 2012


Playing at DIEM ElekTro tomorrow at Musikhuset Aarhus, Rytmisk Sal
At 20:00 - Wednesday 21 November 2012
Here is the lineup:
Kati Linek
Sandra Boss
Simon Roy Cristensen
Kaj Duncan David
Krishve
The first concert starts at 8 pm. Sharp.
In between the concerts I'll be performing a number of "1 + 1 = 3 [30 seconds]" improvisations with the other artists.
October 8 2012


Today, at precisely 1:13 pm (in Danish 13.13), phloq released my new five track EP "SPiRAL":
Grundstof 110
Hypnotisk
Kammer
Uklar
Ektoplasma
At the moment it's available as a download from phloq's bandcamp shop and from phloq's releases page. Soon it'll be available on CD as a very limited edition.
Needless to say I'm pretty excited about this, as I'm very happy with the "SPiRAL" EP. I hope you will enjoy it, too!
Artwork is by Jonas Mousten Eriksen. I think he did a really fine job.
From the press release:
"Almost nothing in this universe can be described with a completely straight line. As you move closer you'll see small deviations. It turns out the straight line is really more like a waveform, but because you saw it from far away, you perceived it as a line.
Not only sound, but many things in our world, are moving up and down in perpetual wavelike motion. At times these waves move in circles, looking almost like spirals. A spinning spiral can act as a powerful trance inducing tool, as can slow moving sound waves if the listener is prepared to let herself go.
KRiSHVE created SPiRAL with a fairly limited reserve of sound generators. The focus is on the music not the machinery. A feeling of sensing something vague and slightly foreboding, something you can't quite put your finger on. The sound has a physical quality to it as well as being a rewarding visit to the cerebral cinema. Two tracks are raw field recordings - happy accidents, almost perfectly formed from birth. One is recorded inside a cavernous steel chamber in a disused brewery, the other was captured in a dilapidated building during a violent rain storm. Always keeping the mics open and the tape running."
September 6 2012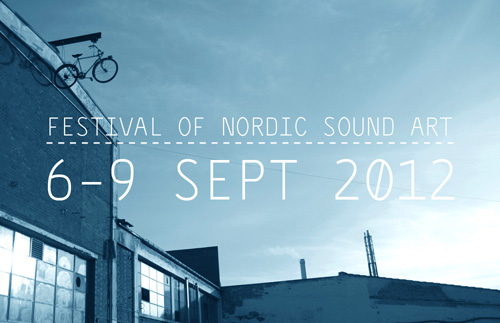 Building and playing on the "Rainforest 2012" sound installation with Derek Holzer, and four other sound artists at "LAK - festival of nordic sound art": www.lakfestival.dk.
The festival opens today at 5 pm and we're playing the installation at 6 pm.
See the complete program here: LAK - festival programme.
The address: Prags Boulevard 43, 2300 København S.
Derek Holzer about the project:
"Rainforest 2012 is a contemporary re-interpretation of David Tudor's series of compositions from the 1970′s entitled Rainforest. It uses various types of sonic transducers to play live sounds through a selection of resonant, found-metal objects in the performance space. A matrix mixer allows the sound from any of the performers to be sent to any of the objects, creating an immersive, tactile and spatial sonic experience."
A short radio program by SNYK Radio about Rainforest 2012 and the ideas behind the project:

SNYK Radio about LAK festival and Rainforest 2012
The "Rainforest 2012" team:
Derek Holzer (Macumbista)
Mads Bech Paulszewski-Hau
Ejvind Juul Chang
Anders Børup
James Brewster
Kristian Hverring (Krishve)

July 23 2012

Krishve - Live - Fairbar - Aarhus Jazz Festival 2012
The concert at Fairbar last Saturday went really well, I think. I've put a recording of it on SoundCloud for your delectation: http://soundcloud.com/krishve/sets/live-fairbar-aarhus-jazz/
July 21 2012

Playing at Fairbar in Aarhus on the last day of Aarhus Jazzfestival 2012. I'm part of an electronic afternoon/evening of music that lives, and maybe even dies, on the edge of what could be defined as jazz...
No matter, lots of great music to enjoy:
Jannick Schou
Mads Engell
Thomas Wernberg
KRiSHVE
Phaedrus
Søren Raaschou
Philip JA
Jonas R. Kierkegaard
Jannick kicks off proceedings at 4 pm and I play around 7 pm.
June 13 2012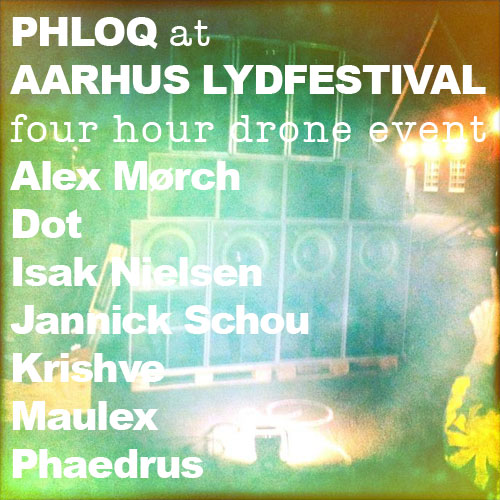 I'm playing at Aarhus Lydfestival as part of the phloq four hour showcase on Saturday June 16.
We start at 9 pm and end around 1 am. Maybe later, if we're feeling good and the audience is up for more low frequency magic.
It takes place at the D.A.K. stage otherwise known as Institut for (X), Godsbanen, Aarhus.
Read more about it and join here: phloq event on facebook
If I have the time I'll try and put together a little something that you can get for free on the night, if you ask nicely. It's a preview of my next release. So just come up and ask me, if you want a copy. It's going to be extremely limited edition and with minimal artwork.
June 9 2012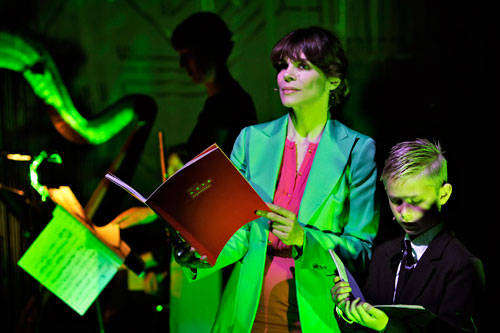 Been pretty busy, so didn't manage to post anything about the latest Hotel Pro Forma project I were involved with before it premiered.
It is called "Shadows and Shapes" and it's a staging and reworking of Debussy's last three sonatas, interspersed with readings of Proust's "Remembrance of Things Past" by actors Ellen Hillingsø and Toke Bjarke. Shadow, light, colour and scent transform the three sonatas into an experience for all the senses. The piece played for two nights during the Athelas New Music Festival 2012 in Copenhagen. It premiered on May 19th and played again on May 24th.
For this project I worked together with Kirsten Dehlholm (Hotel Pro Forma) and Morten Svenstrup (Under Byen) on creating a dramaturgy for the three Debussy sonatas, by going through the scores and enhancing what we liked and cutting out what we didn't find interesting. A daunting process that at times felt like tightrope walking. The aim was to try and create a listening experience that would open the works up to new listeners and at the same time bring some pleasant surprises to the ears of Debussy aficionados.
I also did the sound engineering for the performances which included quite a bit of processing of the musicians' instruments, so that some of the music was transformed sonically in a fairly radical way.
From the program notes:
The music of Debussy and the words of Proust are united when Atelier Hotel Pro Forma and Kirsten Dehlholm stage a concert of light and shadow, colours, scent and textural sensibility. Everything is in motion.
"The music has started as the audience enters but stops suddenly as if it were meant to continue. The music is by Claude Debussy – the three last sonatas that Debussy composed before his death. Six musicians and six shadow musicians appear. The musicians and their instruments are duplicated on the stage. The sound moves from the stage out into the room and back again while the light changes in a floating way, making objects and shapes move like coloured shadows. The two groups of musicians are by turns clearly visible and dark silhouettes, playing their instruments by turns and imperceptibly taking over each others' musical parts." These are the words of Kirsten Dehlholm, founder and leader of Hotel Pro Forma. Together with Atelier Hotel Pro Forma, she has created this performance.
The starting point is the music of Debussy – three intense chamber works written in the last years of his life: The violin sonata, the cello sonata and the sonata for flute, viola and harp – the only ones he completed in a proposed cycle of six sonatas. When the music stops, an actor and a boy read excerpts from Remembrance of Things Past – the great series of novels about the nature of memory by Debussy's contemporary, Marcel Proust..
Dehlholm continues: "Everything seems to be floating and light, poetic and changeable, etheric and enigmatic. Debussy seemed enigmatic to other people. He wanted to give audiences a sensual experience – and in the delicate sensations of his music, he caught the spirit of his times. Shadows and Shapes mirrors this ambition of creating a musical and poetic prose without rhythm or rhyme, so strong and flexible that it follows the lyric movements of the soul and the wave-like leaps of the mind. Debussy and Proust meet in this spiritual space of text, sounds and colours, in the varied patterns of the performance, in an artistic interlacing of forms and figures."
April 17 2012

Below is a short excerpt from the film "1 + 1 = 3 [30 sekunder]" which is shown at "Lyd+Litteratur" from 17th to 28th of April.
April 11 2012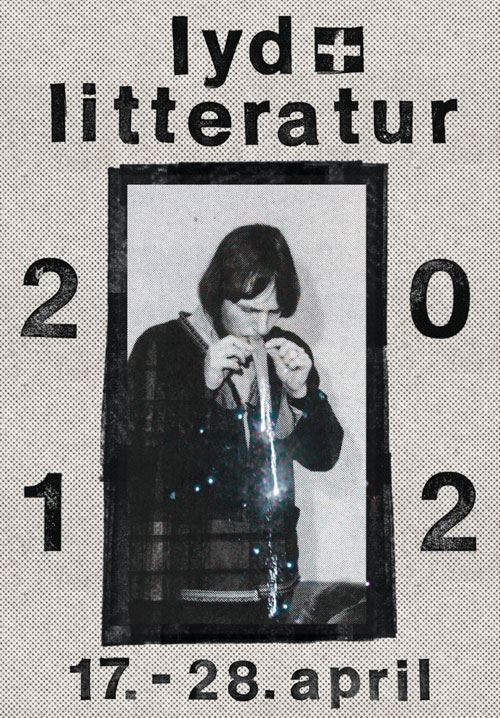 Krishve is proud to be part of the line-up for this years "Lyd+Litteratur", a festival dedicated to sound, litterature and the things that happen when you mix the two. The festival is running from 17th to 28th of April and is spread over venues in Aarhus and Copenhagen. Check the festival website for more information: www.lydpluslitteratur.dk
Krishve is presenting the film "1 + 1 = 3 [30 sekunder]" as a video installation at Godsbanen in Aarhus. The installation is running for the whole of the festival.
The film "1 + 1 = 3 [30 sekunder]" is part of an experiment that has been in effect since 2010. In short it contains a series of improvised collaborations with several different artists. Each collaboration lasts exactly 30 seconds and is a complete one take experience. No previous planning or rehearsal. The sessions are filmed and recorded there and then, with almost no editing after the event. The project is still in progress which means that the version shown at "Lyd+Litteratur" in no way is a finished or final version. It is ever evolving.
The experiment takes its starting point from thoughts about time and perception. Forgetting time. Leaving room for the imagination. Rubbing two people against each other and creating a third energy. Unforseen gifts presented by chance. Bending time. 30 seconds of being.
March 29 2012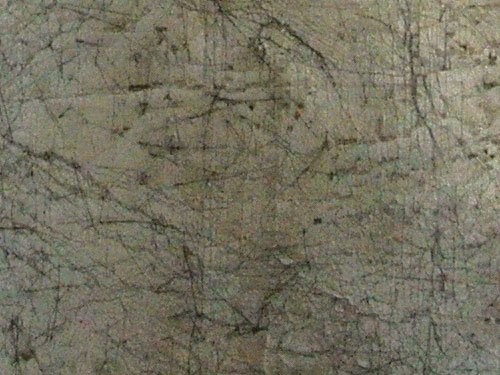 "Made by Elephants" - a sculptural sound installation by Atelier Hotel Pro Forma - sound by Krishve
29-31 March 2012
1 pm to 6 pm daily

From the program notes:
"The elephants are coming to Carlsberg's old brewhouse, where they can be tracked and felt. They went down to the floors below, to stay for awhile. Above in the Brewhouse we can feel and hear their presence via sounds from below. We sense their strength, weight, dignity, their force of nature.

The elephant is a gentle, intelligent, industrious animal that is often used as a symbol in many connections, and also by Carlsberg itself, which is manifested in their famous Elephant-gate, which is located just outside the entrance to the Brewhouse. With the installation, Atelier Hotel Pro Forma wishes to create a strong contrast to the Brewhouse's splendid architecture by staging one of nature's largest powerhouses: The Elephant.
Made by Elephants is part of the international meeting for the performing arts IETM, which takes place in Copenhagen from 28 - 31 March 2012."
Artistic direction: Kirsten Dehlholm
Sculpture: Andreas Rasmussen, Lisa Saraceni
Light: Beatrice Rocchi
Sound: Krishve

March 10 2012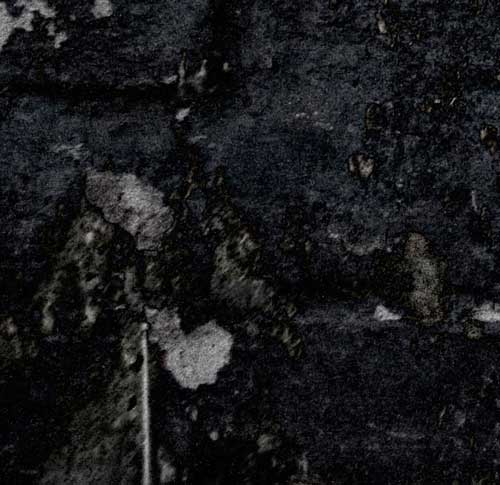 I have a new track called "Bending Time" on "phloq#01", a compilation by new netlabel/art community "phloq". Go to phloq's website to grab yourself a copy.
February 15 2012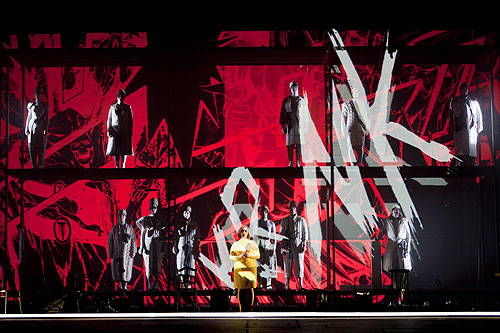 Doing a four month internship at Hotel Pro Forma at the moment. Working as sound designer and composer on a range of projects including a dramatisation of Nabokov's novel "Laughter in the Dark".
December 12 2011

DKJ and Splab present an evening of esoteric drones, nonlinear distortion and time travel:
MACUMBISTA (us/de) vs KRISHVE (dk)
20:00 Friday 09 December 2011
SPLAB Mejlgade 32 – 34, 8000 Århus C
www.splab.dk
www.macumbista.net
www.krishve.com
Playing yet another concert with the esteemed Mr. Holzer before he leaves for Berlin. Last time it was battery powered. This time we're bringing the big guns.
November 2 2011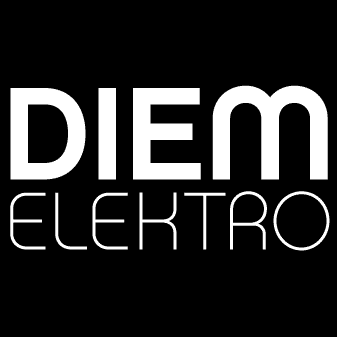 Krishve is playing "DIEM ElekTro" tonight at The Royal Academy of Music.
It's at 8 pm, it's free and the complete lineup is as follows:
Coragyps atratus
Eberl42 + Quorning
Krishve
Mads Engell
Natal Zaks
October 12 2011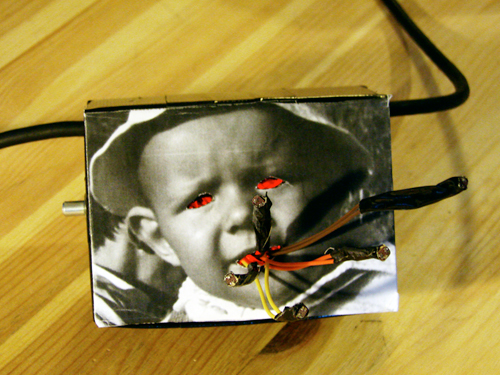 Just finished building this little monster for the show tonight:
LJUD: CHRIS FORSYTH (US) + RALLEMALLE (DK) + MACUMBISTA (US/DE) vs KRISHVE (DK)
I hope it works...
October 10 2011

LJUD: CHRIS FORSYTH (US) + RALLEMALLE (DK) + MACUMBISTA (US/DE) vs KRISHVE (DK)
Wednesday, October 12, 2011 · 8:00pm
HeadQuarters, Aarhus
August 26 2011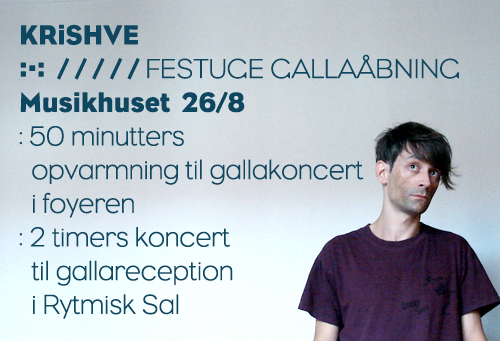 Sorry, only in Danish this time:
KRiSHVE
:·: / / / / / / / FESTUGE GALLAÅBNING
Musikhuset fredag 26/8
18:00-18:50
- - - - - - - - - -
: 50 minutters koncert
som opvarmning til gallakoncert
i Musikhusets foyer
[fri adgang for alle]
20:00-22:00
- - - - - - - - - -
: 2 timers koncert
til gallareception
i Rytmisk Sal
[lukket arrangement]
Der bliver masser af fejl.
Ikke nødvendigvis skønne.
August 23 2011

I now have the exact times for the screenings of "ForMMorF" during "Århus festuge":
Sunday (28th) & Monday (29th) at 9:30 pm.
The film lasts approximately 11 minutes.
"ForMMorF" is shown on a water screen in Århus river under the bridge Sankt Clemens Bro:
July 27 2011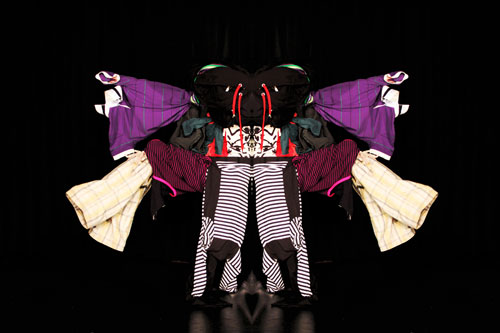 I have created music and sound design for a short film called "ForMMorF" by choreographer/dancer Iben Engberg and costume designer Jeppe Worning. They describe the film as a visual experiment involving a mirror. Body and costume are joined in a playful kaleidoscopic interaction with the viewer's imagination.
For the music I used various bells recorded in different acoustic environments around and outside my studio at night when the surrounding area was deserted. Additionally I recorded an assortment of textiles (ie. the stroking and crumpling of such materials), a coffee mug half filled with water and some synths and electronic boxes.
"ForMMorF" was recently screened at a sneak preview, and is to be shown again on a water screen in Århus river several times during "Århus festuge". When I know the exact times I'll post them here.
June 14 2011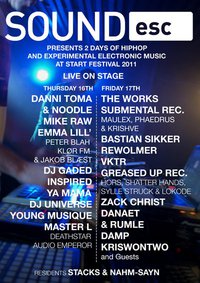 Playing the Start! Festival in Copenhagen Friday 17th of June.
Two of the guys from the Submental Records label, Maulex and Phaedrus, are sharing the stage with Krishve.
You'll find us on the SoundEsc. stage from 16 to 18 pm. It is opposite the Open Air stage in front of Øksnehallen.
April 9 2011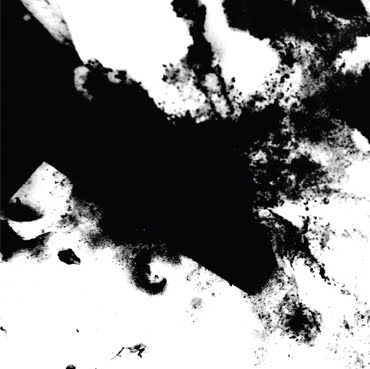 New track "Hypnotisk" released on "Comp#4" by Submental Records.
You can download the seven track compilation from their website in .wav or .mp3 format.
March 5 2011


DJ'ing tonight at Ghost Flute & Dice release celebration. Live music and more DJ's. It's happening at Trøjborg Beboerhus and it starts at 8 pm.
Apart from really liking the music of Ghost Flute & Dice, and counting Mikkel Almholt as a good friend, I also had the pleasure of mastering the new album. Come and check out the result tonight.
February 27 2011

Today The Silakka Radio Show in Helsinki, Finland, played a few tracks by Krishve. The show is hosted by Shinji Kanki, Japanese experimental music composer, artist and teacher who has been living and working in Finland for more than 20 years. He has produced some very interesting works. You really ought to check it out: www.silakka.fi
January 28 2011

New year – New studio – New releases – "1 + 1 = 3 [30 seconds]"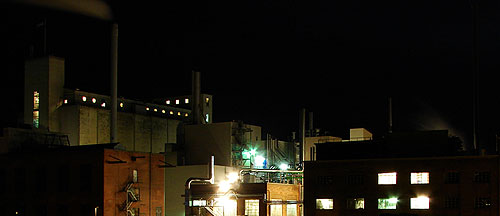 It's been a while since I posted any updates. First of all; happy new year to everyone.
I've been busy moving into a new studio near the waterfront here in Århus. Moving my gear and setting everything up in the new place has taken a long time. The area can best be described as dilapidated with lots of peculiar charm, partly because it's near the harbour. Just take a look at the pictures. The slaugtherhouse next door certainly provides a wealth of interesting smells and sounds. But I'm quite happy with the place and the ambience. It suits me fine.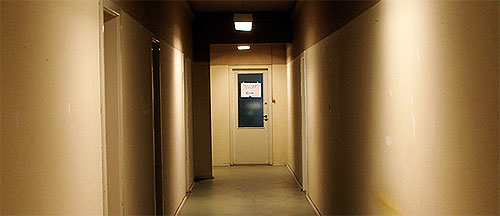 I'm working on two new releases: The next instalment in the Ritual series is nearing its completion. In addition a new release on vinyl is on the drawingboard. It's also going to be part of the Ritual series.
The online presentation of the "1 + 1 = 3 [30 seconds]" project is coming together slowly. I'd like to make all the sessions available online, but I have to finish the new website first. Yes, there's that too ... the new website ... so much to do and so little time to do it in. But I'm not complaining. It's all good.
September 28 2010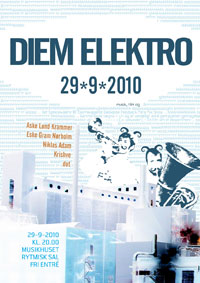 "1 + 1 = 3 [30 seconds]" – Screening at Musikhuset Aarhus – September 29
Lately I've been performing an experiment and creating a film documenting the process. The experiment is still in progress and consequently the film is constantly evolving. The edit I'm showing on Wednesday is version 5. This is the second public screening. The first one took place at Splab as part of the penultimate bang og/eller event.
Yes, I know I'm being slightly secretive but I'll explain a bit more about the experiment before the screening and soon there is going to be a section on this site dedicated to the experiment. So stay tuned …
Also on the night these lovely people are going to get up and play some music for you:
Aske Lund Krammer
Eske Gram Nørholm
Niklas Adam
dot
Place: Rytmisk sal – Musikhuset Aarhus, Thomas Jensens Allé, 8000 Aarhus C.
Time: 8:00 pm.
Admission: FREE.
Read more about this event at The Royal Academy of Music.
May 21 2010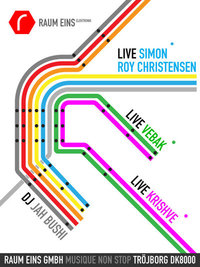 Krishve – Live at RAUM EINS, Aarhus – May 21
I'll be performing Ritual IX.
The complete lineup:
Krishve
Vebak
Simon Roy Christensen
Niklas Adam & Danielle Beatrice
Jah Bushi (DJ)
Place: Raum Eins – Trøjborg Beboerhus, Tordenskjoldsgade 31, 8200 Aarhus N.
Time: 8:00 pm.
Admission: FREE.
April 26 2010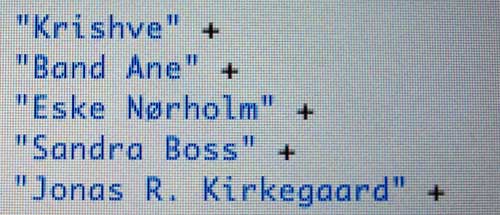 Krishve – Live at Musikhuset, Aarhus – 28th April
I'll be performing Ritual VIII with the aid of a very strict man. He is to make sure that I don't forget time, otherwise …
In addition to Krishve you'll be able to hear & enjoy:
Band Ane
Eske Nørholm
Sandra Boss
Jonas R. Kirkegaard
Place: Rytmisk Sal – Musikhuset Aarhus, Thomas Jensens Allé, 8000 Århus C.
Time: 8:00 pm.
Admission: FREE.
April 14 2010


Ritual V-VII available online at the iTunes Store
You lucky thing. You're now able to go to the iTunes Store and buy Ritual V-VII.
More online shops will be selling the release soon. More info to come.

Krishve 7" (Coil Of Wire/Universum Mittelwelle) available at Dense, Berlin
More good news. The cool record pushers of Dense in Berlin, have decided to stock the Krishve 7". If you're located in Berlin go and pick up a copy:
Dense
Petersburger Str. 81 (Bersarinplatz)
10247 Berlin
Friedrichshain
www.dense-shop.de
April 9 2010


Krishve + Co. + Guests: 1 + 1 = 3 [LIVE]
One and a half hour of wonderful weirdness.
On stage: Lisbeth Sonne Andersen, Mikkel Almholt & Krishve + at least two surprise guests.
Helpful hints & recorded voice: Andrew McKenzie (The Hafler Trio).
Place: Torvet – Musikhuset Aarhus, Thomas Jensens Allé, 8000 Århus C.
Time: 2:00 pm - 3:30 pm.
Admission: FREE.
Read more (in Danish): www.rama10.dk/krishve.php
March 24 2010


Ritual V-VII ready for release
I'm pleased to announce that the second instalment in the Ritual series is completed and has been sent off to be distributed digitally. Click above image to view the cover art. It will probably take a few weeks for Ritual V-VII to filter through to iTunes et al. Of course I'll let you know when it's available.
Obviusly the tracks are a bit long, so take your time with this. Again the main theme is "being slow". Compared to Ritual I-IV some of these tracks move further into noise terrain. They are a bit more beat oriented in places, as well. It is certainly not "play in the background at a party"-music. It's probably better suited for listening to while sitting in your favourite armchair or lying on the bed ready to go on a deep journey.
As ususal all tracks are recorded live to a 2-track digital recorder. No additional editing apart from a bit of mastering to keep the levels in check.
Gear related information for the sad trainspotters out there of which I'm one myself. Instruments and assorted noise boxes used by Krishve on Ritual V-VII:
Yamaha CS-10
Violin Zither
Screwdriver
E-Bow
Homemade contact microphones
No name signal generator
Obsolete equipment for performing hearing tests
Chimera Synthesis bC8
Jomox T-Resonator
Sherman Filterbank II
Gakken Theremin
Electro Harmonix Big Muff
Last Gasp Art Laboratories Tone Axe
Last Gasp Art Laboratories Super Oscillo Fuzz
Schaller Fuzz
Boss CE-300 Super Chorus
Boss Digital Delay DD-6
Boss DS-2 Turbo Distortion
February 3 2010

Krishve gets diffused: Thursday February 4th
Krishve takes part in a diffusion concert this Thursday. That is tomorrow.
What's diffusion I hear you ask? That's pre-recorded music played back using a multi speaker system, in this case 23 speakers. This idea came about as an consequence of the emergence of musique concrete, and discussions about how to present this new kind of music in a live setting. The term acousmatic sound was created. In short it refers to the experience of hearing sounds without being able to see the origininal sound sources. Read Wikipedias article about acousmatic sound.
Listen to sounds whizzing about from loudspeaker to loudspeaker:
Place: The Royal Academy of Music, Aarhus, in the Synphonic Hall
Time: 8 pm
Price: FREE!
Read more about the concert (in Danish).
January 9 2010

Krishve wishes you all a Happy New Year!
A few news bytes:
Ritual V-VII: The next part in the Ritual Series is almost ready for release.
This second installment includes Ritual V, played to a live audience at The Royal Academy of Music, Aarhus. The graphics are not quite finished yet, but expect Ritual V-VII to be available for download very soon. It will be available at the same online music shops as Ritual I-IV. That is iTunes, TDC Musik, shop2download (TP-Musik), all in all about 160 other online music shops internationally.
30 Seconds of Being Together (working title): A new project I'm working on at the moment.
Still a bit secret. Actually very secret! Otherwise it will not work. But I can divulge a few details... These elements are important parts of the puzzle: Strict time limits, the effect of several pairings of minds, random occurrences and one of the works of Sir Thomas Browne. Oh, what a give away! More on this later…
These are a few of the upcoming events in the world of Krishve in 2010. 2010 vs. 2001? I always preferred 2001…
October 10 2009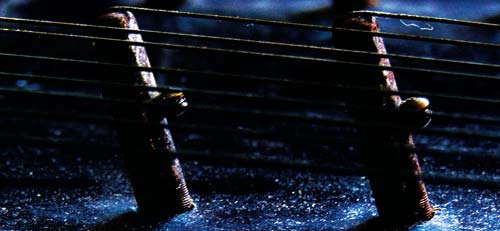 Ritual I-IV available online
The first four Ritual tracks are available via DiGiDi. That includes the iTunes Store, TDC Musik and roughly 160 other online music shops internationally. If you feel frisky, go to the music page and get your own copy of Ritual I-IV.
June 3 2009

Premiere of Caution, June 9th: Music by Kati Linek & Krishve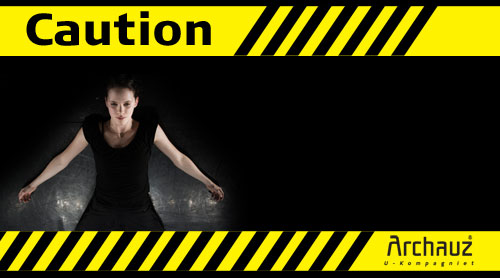 Caution plays at Archauz (Århus, Denmark) on June the 9th and 10th. The production is shown again at Skanderborg Kulturhus in September.
The performance is divided into two parts. Kati Linek and Krishve collaborated on composing music for the part choreographed by Louise Friis. The music was created using a minimum of audio material.
I mainly used recordings of cello, toy piano and radio static as the basic building blocks, mutating these well known sounds into something that the listener might not be able to identify, at least not all of the time. The point of this being to create a kind of ambivalence about what exactly it is that the audience is listening to. This underlines the themes of Caution. What is "real" and what is "unreal"? Who appears to be sane and who does not and why?
About the performance
"Caution is the third performance by Archauz U-Kompagniet within just 1½ year.
A performance of tense energy, the young dancers desire of movement and a lot of physical challenge. Caution is a double-bill by dancer, choreographer and artistic director, Louise Friis (DK) and dancer and choreographer Lodie Kardouss (FR)." (From Archauz' website).
Read more about Caution and buy tickets at www.archauz.dk
Visit Kati Linek's Myspace profile.
April 26 2009

Photos from the performance at Godsbanen 24th of April
Click on the pictures to view larger images:
The show went really well. Ritual VI turned out to be a bit more action packed than the previous parts of the series. Unfortunately I didn't get to record the show because of a slight mishap with my recorder. I might decide to create an alternative Ritual VI event, so that I can maintain the chronology for a later release of the Rituals. Some people might call that cheating, but I don't care as long as it works... ;)
April 23 2009

Krishve – Live at Godsbanen in Århus – April 24

Krishve is playing at the opening of FLirkus Stationarium, an intiative by Frontløberne.
The project runs until May 17th. Tomorrow is the first day of the event and it's celebrated with a one day festival of weird and wonderful music. Admission is FREE and the music starts off at 15.00 and lasts until 23.00.
Krishve takes the stage at 22.00 to perform part VI of the Ritual series.
Find the entire line-up and more about FLirkus Stationarium at Frontløbernes website.
April 8 2009


The Krishve 7 inch is now for sale at the excellent Smallfish Records in London.
You can order it at a very reasonable price via this link:
February 27 2009

Krishve is DJ'ing at the opening of the new Works Unltd. shop this afternoon.
February 26 2009

Here's a few pics from DIEM Elektro last night:
February 24 2009
RITUAL V: LIVE
Wednesday the 25th Krishve is playing "DIEM Elektro" at the Royal Academy of Music in Århus. The show starts at 8 pm, and it's in Rytmisk Sal. Free admission. The rest of the lineup: Kati Linek, Noianiz & Benjamin Lesak.
Krishve will be playing part V (= five, right?) of the Ritual series. In other words, it's going to be a debut of the piece. What's more, the show is going to be recorded for some kind of, as yet undefined, future Ritual project.
February 18 2009

Krishve is DJ'ing tonight at SPlab as part of "Bang og/eller 3".
Read more about this: Bang og/eller
December 1 2008
RELEASE PARTY & THEN SOME
Come and hang out in the underworld of Slagtehal 3!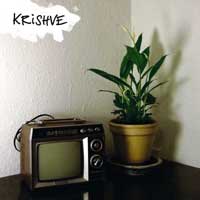 To celebrate the fact that I have made a slice of vinyl I invite you to enjoy a cool glass of Crémant d'Alsace. Ahhh...
The bubbly is free for as long as stocks last. Show up early if you want to be sure to get some. If you are not into bubbles(?!?) you can buy cheap beer and cheap wine in the cheap bar. Cheap.
I'll be selling the single + a few goodies at a fun price so remember to bring cash.
Any remaining money can be spent in the bar. Did I mention it is cheap?
At some point during the evening I'll be playing a brandspanking new track. PORNOBÖDDEL. And it's not even Christmas yet...
TIME: December Tuesday 9th, 8 PM
PLACE: Slagtehal 3, Mejlgade 50, 8000 Århus C
November 15 2008
Gæoudjiparl's final blow
Follow the link and listen to what the man has to say:
Manual for Radical Computer Music
War is over if you want it …
September 25 2008
Krishve 7" vinyl

Nice ... 200 pieces of 7 inch vinyl. Tracklisting:
A: Coil of Wire
B: Universum Mittelwelle
Mastered by Lupo at Dubplates & Mastering, Berlin.
Get it while it's hot.
July 22 2008
Problèmes de Communication to tour Canada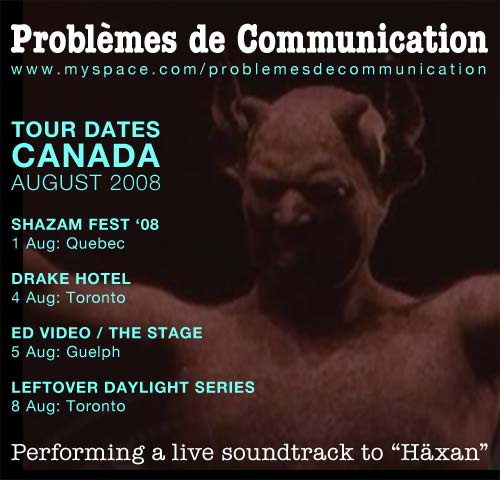 Next week Krishve goes on a small tour of Canada as part of the band Problèmes de Communication. We perform a live soundtrack to the silent movie "Häxan – Witchcraft Through The Ages" (1922) by Danish director Benjamin Christensen.
June 27 2008
Mort Aux Vaches Ekstra Extra – Krishve edition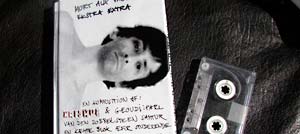 Click the picture to view the book.
Here at last. My contribution to Gaeoudjiparl Van Den Dobbelsteen's Mort Aux Vaches Ekstra Extra.
Take a look at it here.
If you want to get involved you can read more at GvdD's warsite or get your own book via Smallfish Rcords in the UK. Join in the fun.
May 22 2008
Berlin Biennial – Mort Aux Vaches Ekstra Extra
Well, it was quite an interesting time in Berlin. We did the Berlin Biennial thing, as you can see on this picture of the venerable Gaeoudjiparl Van Den Dobbelsteen presenting one of the new Mort Aux Vaches Ekstra Extra works to the astounded public. People were happy and much fun was had by all.



Click the picture to see a larger one.
More on this later, as I'll be uploading the entire Krishve Mort Aux Vaches Ekstra Extra on this site only!
This is an exclusive and unique work – a collaboration between Krishve, Goodiepal and unnamed beings (some of them human) from around the world.
Only 1 (that is one/uno/une/eins/en) copy exists in the known Universe! I promise this is going to be interesting. Below you see Krishve at DIEM presenting the work to Goodiepal and the public, after returning from Berlin.



Click the pictures to see larger ones.
We also had time to meet up with the very nice and accomplished Lupo at Dubplates & Mastering, to oversee the mastering and cutting of a forthcoming 12" by Lights People. Check these people out.
The mix was done live on the spot by Goodiepal, a woman from the Faroe Islands (I can't remember her name) and Guido of Gamers in Exile. This was used as master.

We visited Geert-Jan Hobjin at his newly built house to have a talk about the history of Staaplaat. He showed us a lot of the extremely beautiful cover art he's produced over the years. You have probably seen some of it. He's also doing a lot of installation and sound work that's really fascinating. I looked forward to meeting him as I have a great deal of respect for his work.
Last but not least we met Timeblind to talk about his music and SuperCollider. He is a dedicated user of the software and part of the developer community.
I've got loads of audio and video from this trip but unfortunately not the time to go through it. Maybe later. Probably never.
April 16 2008
DIEM, Goodiepal and Krishve at the 5th Berlin Biennial for contemporary art
On the 16th of April 2008 Goodiepal will relocate his students from the Danish Royal Academy of Music in Århus to Berlin for what appears to be the last lecture in a series of computer and electronic music composition teachings for DIEM, Dansk Institut for Elektronisk Musik. Goodiepal, who has been leading the course, recently announced that unless changes were made to the way the school organizes staff, he would have to quit his job after the summer.
A link to this event at the Berlin biennial website.
This international event will also mark the premiere of a Goodiepal educational book called Mort Aux Vaches Ekstra Extra, which allows everyone participating to become the co-composer of Goodiepal's new magnum work Mort Aux Vaches Ekstra.
The first graphical scores are already completed and we would like to bring your attention to a script by young Danish talent Martha Hviid, who the Goodiepal is very pleased to have as a co-composer on Mort Aux Vaches Ekstra.
Take a look at Martha Hviid's composition.

To find out more, please materialize yourself here:
Wednesday, 16th of April 2008 at 20:00-23:00
City-Primary School, Berlin Mitte, Sebastianstrasse 57, 10179 Berlin-Kreuzberg
U2 Spittelmarkt, U8 Moritzplatz - free admission
After the Biennale some DIY scripts can be purchased for reasonable prices from Smallfish of London via their website.
Just type Goodiepal in the search box at Smallfish online, located at:
http://www.smallfish.co.uk
When I get back I'll post more about this event. Among other things I'll post pictures of my composition, and maybe some audio too.
March 18 2008
Recently I mastered a 5 song CD for the band honning & mudder.
Actually it's quite good and worth checking out. In short, it's piano dressed up as guitar meets bass but falls in love with drums, while singer is busy singing. Later they have a meeting with PC to find out what's what. And I'm not saying this just because it's the troubled brainchild of a friend of mine, Mikkel Almholt. You can listen to it at honning & mudder (myspace) or you can get one from the band. I suggest getting one because that way you avoid the horrible MySpace mp3 *cough* "quality".
Febuary 25 2008
Last week I attended a ... well, I don't quite know what it was, but a woman by the name of Roberta Settels came by DIEM to talk about a record she put out in 1985 called "Isolation". Actually it's the only record she has put out. Now it has been re-released by Jonas Olesens on his BIN label.
Roberta Settels was born in New York but lives in Sweden and France. According to one source she "is a composer and industrial designer, who composes electronic music for spiritual survival. She has been working with computer generated and processed music as well as concrete music at the EMS studio in Stockholm and IRCAM in Paris. Settels has also composed for TV-film, radio and concerts." She has worked with Xenakis and Boulez at IRCAM in Paris. Well, enough with the name-dropping. The bottomline - it's a great record. If you like minimal electroacoustic music buy this record. No. Buy two.
Febuary 5 2008
I'm happy to announce that a Krishve 7 inch vinyl record is coming up in the very near future. At the moment the cover is being finalized and then it's a matter of waiting for the pressing plant to spew out some product.
More on this soon.
January 14 2008
Every time I think about this it makes me angry ... Ultralyd, my favourite program on the radio, has been killed off. To me the only truly creative, and the most inspiring, program on the airwaves. Luckily the online archive of Ultralyd is stille available. Do yourself the favour of listening to a few of these broadcasts.
Ultralyd is, sorry, was ... a program on Danish Radios P1. Ultralyd used to be called Lydmuren and before that Lydpotten. Throughout it's existence it has been characterized by a playful attitude towards creating immersing soundscapes and thought-provoking radio. The subject matter was a kaleidoscope of human reality. And now, help me build a bomb we can place under the Danish Ministry of Culture. These days it's filed under "football".
January 4 2008
You now have the unique chance to participate in an online experience involving sound, vision & the inimatable Gæoudjiparl van den Dobbelsteen!
Don't hesitate to click the link below and remember to follow the instructions to get the most out of this:
THE LINK

December 10 2007
At last! Tonight "Den 11. time" airs the Goodiepal show. Krishve is featured as one of Goodiepal's students. It's on DR2, Danish national televison, at 11 pm.
The Goodiepal part of the show is only about a quarter of an hour in the televised edition, but online you are able to see the entire 50 minute session. If you go to the site you can find out more about Goodiepal and see/listen to presentations of the students who participated in the show, including Krishve. Go to the presentations.

November 19 2007
Once again DR postpone the Goodiepal edition of "Den 11. time". This is the show that was supposed to be aired on November the 14th.

November 17 2007
The past week Goodiepal has been to Krabbesholm Højskole building three sound installations to be exhibited at the school. Krishve and six other students from DIEM came along to stay at the school and work on the installations.
Read a short news byte about it (in Danish): aarhus.nu and read about the history of the boxes, in which the installations are being exhibited, at the KBH Kunsthal website (also in Danish).

November 14 2007
News just in: The Goodiepal edition of "Den 11. time" is postponed to Monday the 19th.

November 13 2007
Tomorrow night at 23.30, Krishve is a guest in "Den 11. time". It's a talk show on Danish television. Watch as Krishve, seven other students from DIEM, and their teacher/mentor/guru Goodiepal, turn the TV-studio into a classroom. Experience firsthand the unique teaching talents of the incredible Gæoudjiparl. The host of the show, Michael Bertelsen, take on the role as student.

Additionally the students will be featured on the website of the program. When I have a link I will post it here.
October 12 2007
Tonight is "cultural night" in Århus and Copenhagen. As usual it's a mixture of consumer frenzy and cultural events of varying interest. Thankfully, some of the things going on are actually worth checking out. Talking of which, I want to promote some of my fellow students at DIEM. Karsten Pflum, Morten Riis and Jonas Olesen have accepted an invitation to play at the Danish Ministry of Culture in Copenhagen, tonight. Read more about it at the homepage of the Danish Ministry of Culture.

Check out the guys and their music:
Karsten Pflum
Morten Riis
Jonas Olesen
July 21 2007
Today the music section has been updated. A list of releases featuring Krishve is introduced. Hopefully it will grow rapidly in the future. More mp3s have been uploaded, even a few brand spanking new ones! Check out "Alarm" and "BuzzMachine". Also all the tracks from "Cochlea EP" is now available for download. Go ahead and grab a few mpfrees in the music section.
July 5 2007

Oh, and have you heard the one about
iBeat
? No? Well, a priest and three nuns go into a bar ...
iBeat.org
is a fairly new site specializing in providing people with free samples. The samples are licensed under the
Creative Commons License
. Which basically means that you can do what you want with the samples, as long as you don't make any money from it.
All you have to do is go to the site, look around a bit and then grab the stuff that you like. If you're feeling up to it you can write a nice comment in the forum. You might even go as far as to upload the billion-$ hit in the making you have created with samples from the site. You even have a chance to win a prize for your work of art!
Krishve has created some of the samples you can download at iBeat. Check out the "Weird" and "Spanky" drum samples in the singleshots section. If you like Krishve's music and want to try to make your own Krishve-style track, then go and download the samples right away. Have fun!
In the future you'll also be able to download a bunch of loops created by Krishve.
April 25 2007
And it's out! The new dark-ambient compilation "We Who With Music Beguile Your Pilgrimage To The Unknown II" featuring Krishve is out on Introvert Distortion. You can download the compilation here or by clicking the cover art below.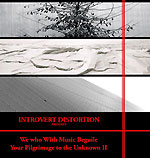 The track listing is as follows:
Somnivore - A dialogue between a gasmask and the face of the sun
Märgkvarn - Franz Josephs Land
Howler - Equanimity
Protoplasmic Reversion - Ripple
Zerofication - Sunrise 92 Meters Below the Glacier Surface
Krishve - Scala Vestibuli
Protoplasmic Reversion - Antarktos
Q Havelock - Hraesvelgr
1289481 - brilliant beast
Kulturkrieg - Tabula Rasa
April 24 2007
Tomorrow (April 25) Introvert Distortion release the second installment in the series of Nordic dark-ambient compilations "We Who With Music Beguile Your Pilgrimage To The Unknown". The first one was released in collaboration with TLHOTRA. Once again I'm happy to say that Krishve is in on the action with "Scala Vestibuli", the third track off of the "Cochlea EP". More details tomorrow if the release is out.
April 17 2007
If you have the chance go and see the film Scott Walker: 30th Century Man, a documentary about – yes, you guessed it – Scott Walker. Anyone not familiar with the man and his strange and beautiful music ought to treat themselves to a fascinating look at one of the "weirdest men in pop", as one reviewer puts it. Come on, you know you want to.
April 5 2007
I have uploaded the track "Scala Media (Letter From N. Megson)" from the Cochlea EP to the music section. Go and check it out. The track is made out of paper sounds. I recorded myself stroking, caressing, crumbling and tearing three pieces of paper. Afterwards the recordings were cut up, arranged and processed. I'm quite pleased with the result myself :)
March 15 2007
You can read a review of Krishve's Cochlea EP at Thierry Massard's blog.
It is quite ... strange ...
March 8 2007
LAST CHANCE!
Today is the last day you can download the Cochlea EP by Krishve, from Swedish netlabel FEED. Go and get it before it is too late.
March 1 2007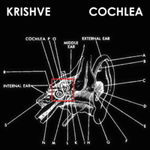 Swedish netlabel FEED has released three new tracks by Krishve. The release is called Cochlea and is available from FEED for a short time only. You can download Cochlea during this period of time: March 1st - March 8th 2007.
The download is free.

The three new tracks are:
Scala Media (Letter From N. Megson)
Scala Tympani
Scala Vestibuli
Go to the release on FEED:
Cochlea EP
FEED
is worth watching as the label has an impressive ability to serve up beautiful and weird(!) music. The idea is to put up download only releases for a short time to create a feel similar to limited edition releases.
February 28 2007
This is an interesting combination of psychoacoustics and extreme noise terror (no relation to the UK band, as far as I know): The Mosquito Kid Deterrent Device. I want one for Christmas ...
February 3 2007
The Nordic dark ambient compilation "We Who With Music Beguile Your Pilgrimage To The Unknown", has been re-released on Introvert Distortion. Krishve is joining the party with the track "Ol' Nick".
December 17 2006
Working on some tracks for a release on the swedish FEED label. One of the tracks is made out of recordings of me caressing, touching, feeling, fondling ... uuuh ... three ... pieces of ... paper ... aaaah ... That was ... mmmmmm ... nice.
October 9 2006
My track "Ol' Nick" is out on new Nordic dark ambient compilation "We who with music beguile your pilgrimage to the unknown" on netlabel "Two left hands on two right arms". It's a download only release and it's abolutely FREE! You can get your hands on the compilation by going to the website of Two left hands on two right arms.
September 7 2006
The computer game music is coming along nicely, thank you very much for asking. If possible I'll stick some of it in the music section later on. It depends on copyright/ownership/not announcing part of the product too early and all that lawyer speak.
July 29 2006
Krishve performs with Torpedo vs. Selectricity at Psykopat Onsdag - Alléenberg, Copenhagen, August 2nd. We do unspeakable things to inanimate objects for your exquisite pleasure...
The show is on at 8 pm and it's absolutely FREE! In other words: No excuses accepted for not turning up.
Also appearing: One Eyed Mule and The Alpine.
July 13 2006
There are some new images in ... wait for it ... the images section!
June 6 2006
Working on music for some people making a computer game. More on this later ...
April 10 2006



Because of glowing reviews by the nice Garageband community, Spermaceti Flop is track of the week in the experimental electronica category at Garageband. Krishve says "thank you" to all the people who took the time to listen to the track and who was kind enough to write a review.
April 3 2006



Spermaceti Flop by Krishve is track of the day in the experimental electronica category at Garageband. In addition to being track of the day, the reviewers at GarageBand have given Spermaceti Flop the following awards: Best Keyboards, Best Programming, Best Production, Best Melody and Most Rocking Track in Experimental Electronica, week of 27 March 2006.
March 31 2006
Grand designs for the rest of the year are brewing in my m-m-m-mind. When they assume some kind of tangible shape I will relate them to you.
March 28 2006
This coming Monday (April 3) Spermaceti Flop is track of the day in the experimental electronica category at GarageBand. Go there and read some very nice peoples very nice reviews of the work of your humble servant.
March 21 2006
New track Spermaceti Flop has been uploaded to the music section. I'm quite happy about the way it turned out. It took quite a lot of sitting up, lying down and flailing about.
January 5 2006
The Krishve website is now running version 2. And what a difference it is! Gone are all the sad white stuff and the dancing mannequins. Ahh ...
December 21 2005
What's the matter with your face. Don't look so sad.
... Well, you know ... it is happening again. I'm making great plans for tomorrow and then life gets in the way.
Ol' Nick is playing up again.
Decision of the Day: Attack is the best defense.
Anyway, now you are here you might as well listen to some noisecoreelectrohardcorepopglamgrinddancehallnewagerock'n'rollsoulpunk. Make up your own absolutely brain dead genre to file it under in your local supermarket.
I guarantee you will regret it. So ... Why don't you go and fry your brain with some TV instead?